"When the people find that they can vote themselves money, that will herald the end of the republic."-Ben Franklin

When asked by a woman what sort of government had just been created, Frankin famously replied: "It's a Republic if you can keep it."
Last week, I had the great good fortune to attend a number of panels on money in politics at Netroots Nation (NN12) including the panel composed of Senators Sheldon Whitehouse (D-RI), Jeff Merkley (D-OR) and Sherrod Brown (D-OH) along with Trevor Potter (former council to Presidents Reagan and Bush cum comedy sensation), and Becky Bond of CREDO. The panel was moderated by former Congressman Tom Periello (D-VA).
I have always believed that despite the goodness of individuals, there is an inner Nazi lurking within every nation, snarling for its late-night human snack. The Senators confirmed my worst fears.
Continue reading »
I want to thank each and every member of the RACHC who came to the March meeting to get to know me. I enjoyed answering your many questions about health care.
It has taken me some time, but I've even learned to use your blog in order to continue our dialogue. See, you can teach an old perro new tricks!
I would like to be the one to announce, in response to your request, that the Rio Arriba Board of County Commissioners will be supporting the work of the health council with seed money in the upcoming fiscal year. It won't replace the zeroing out of health council funding by the Department of Health, but it will enable you to continue the outstanding work you have been doing.
Several nights ago, I had the opportunity to speak to the League of Women Voters in Los Alamos. Many questions were asked about water and the environment. While I did not have the opportunity to speak with the RACHC about Rio Arriba's water resources, I realize that the issue is important to your membership. I would like to share some of my thoughts with you now.
Continue reading »
A bit of humor for healthcare geeks: Katie Meara (formerly of Las Clinicas Del Norte) posted this photo of the up and coming ICD-10 codes on her facebook page. Glad to know Homeland Security is thinking about correct Medicare, Medicaid and Indigent Fund billing in the event of a nuclear disaster. All bases are covered.
But who's going to enter the codes????
Reposted. This was first published as a Morning Feature at Daily Kos, a progressive, political blog on Wed., March 31, 2010. I am reposting because this diary contains information about IRS reporting requirements for non-profit hospitals of value to our coalition members. As many of you know, I am a died-in-the-wool leftie. My political opinions are my own and are not shared by the RACHC which is both non-partisan and unopinionated. All council members are welcome to post diaries on the RACHC blog, which exists to encourage public dialogue about health care.)
Rachel Maddow, Keith Olbermann and other luminaries are skewering Senator Charles Grassley (R-IA) for crowing about his insertion of a new IRS rule into the Health Care Reform Bill after first voting against HCR. Because he has publicly mocked and blocked HCR (along with other Republicans), and because the importance of his new rule is only appreciated by hospital financing aficianados, his announcement had the loft in left blogistan of a lead comforter.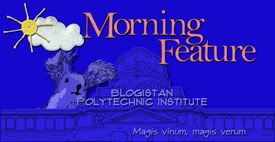 I love Rachel Maddow. I wake up every weekday at 4:30 am to her podcasts. And I am no fan of Chuck Grassley. But I am ecstatic about the Grassley rule. You will be too, once you understand it. If McConnell's minions were Little Red Riding Hood, the Grassley insertion would be the Big, Bad Wolf dressed like Granny without a death panel in site. (Where are those blasted panels when you need em?)
Grassley has quietly provided communities across the US with a powerful tool to build support for ongoing reform.
The backstory (and the back-backstory) after the jump!
Continue reading »
This article is the opinion of the author, and does not represent the beliefs of the RACHC which is a non-opinionated community-based organization!
To the average American working outside of health administration, the anti-Medicare crusade waged during the presidential primary by the always entertaining but rarely sensible crop of wannabes made absolutely no sense. Why would any competent candidate want to campaign against a program beloved by one of America's most reliable voting blocks?
Why not just amputate your own head?
Apparently, someone has rediscovered the time-worn political maxim (at least, until the day after the election) that you don't win by loudly proclaiming your intent to divest voters' of retirement security. The subject was dropped the instant we moved from the primary to the general election campaign.
But don't worry. Be happy.
The Right Wing in America can be counted on to load their helicopters and assault rifles once again for Medi-Bear.
Continue reading »
Pneumonia is a top killer of our elders. High school students Christopher Trujillo, Jason Dowdy and Jacob Maestas made this video for other kids about getting their grandparents immunized against influenza and pneumonia. Joe Ciddio (from the Oñate Center) helped to produce the video.
Please send it out to your friends!
Pepsi Challenge Grant: Lifting the Digital Curtain
Many communities across the United States, especially rural communities and communities of color, live behind a digital divide. They don't have access to the same online organizing tools as urban white upper and middle class neighborhoods. And, at the same time, progressives find it difficult to engage the under-served.
Each year, at Netroots Nation, bloggers bemoan the fact that too few people of color are included or heard. We reach out again and again to the blogging world to recruit African Americans, Hispanics, Native Americans and other people of color. And each year we fall short of the mark because we cannot find the activists we seek in sufficient numbers among bloggers.
I have a different kind of idea. Let's help leaders of community health coalitions attend Netroots Nation to introduce them to online organizing tools. More below the jump:

Continue reading »
On Thursday, September 29, the Board of Rio Arriba County Commissioners passed Resolution 2011-23 comparing Cannon AFB's planned takeover of Rio Arriba airspace for low altitude flight training to an act of war. This was their secong effort to make their voices heard. Resolution 2011-25 opposing the flyovers had already been passed.
At issue was an "environmental assessment" based on opinion rather than data, a Finding of No Significant Impact (FONSI) that offered no justification for its assertions, and a public hearing in Espanola that was barely advertised.

Continue reading »
Cross-posted from Tikkun Daily.
On Thursday, February 17, I received one of the best phone calls of my life.
I wondered who was calling me from the (306) area code. Where was that anyway?
"It's mrghhtbfxr," said the voice on the other end of the line.
"Who?" I asked.
"mrghhtbfxr!" repeated the voice excitedly.
"Who????!!!!!"
It's River! I've found a kidney!" Kitsap River is a Daily Kos blogger. I had been trying to give her a kidney.
I was so happy for River. But I was also so happy for me!
After a year of tests, I had just been confirmed as a match. I was mustering my courage for a SERIOUS TALK with the husband and kids.
Saved by the bell! Now I could keep my kidney without feeling guilty.
Continue reading »