Reposted. This was first published as a Morning Feature at Daily Kos, a progressive, political blog on Wed., March 31, 2010. I am reposting because this diary contains information about IRS reporting requirements for non-profit hospitals of value to our coalition members. As many of you know, I am a died-in-the-wool leftie. My political opinions are my own and are not shared by the RACHC which is both non-partisan and unopinionated. All council members are welcome to post diaries on the RACHC blog, which exists to encourage public dialogue about health care.)
Rachel Maddow, Keith Olbermann and other luminaries are skewering Senator Charles Grassley (R-IA) for crowing about his insertion of a new IRS rule into the Health Care Reform Bill after first voting against HCR. Because he has publicly mocked and blocked HCR (along with other Republicans), and because the importance of his new rule is only appreciated by hospital financing aficianados, his announcement had the loft in left blogistan of a lead comforter.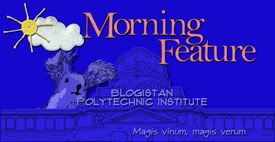 I love Rachel Maddow. I wake up every weekday at 4:30 am to her podcasts. And I am no fan of Chuck Grassley. But I am ecstatic about the Grassley rule. You will be too, once you understand it. If McConnell's minions were Little Red Riding Hood, the Grassley insertion would be the Big, Bad Wolf dressed like Granny without a death panel in site. (Where are those blasted panels when you need em?)
Grassley has quietly provided communities across the US with a powerful tool to build support for ongoing reform.
The backstory (and the back-backstory) after the jump!
Continue reading »
Far from being a "job-killing health care law," the Patient Protection and Affordable Care Act is one of the largest job creation bills New Mexico has seen since the days of Franklin Roosevelt. PPACA also contains a number of common sense insurance reforms that take effect immediately. In the exclusive video below, Senator Jeff Bingaman describes some of the most important reforms and what they mean for New Mexico. (Ironically, he was suffering from a cold when I interviewed him.)
Please feel free to share this video with friends who want to know how they will benefit from PPACA
Continue reading »